Home
Tags
Girl Geek Academy
Tag: Girl Geek Academy
Girl Geek Academy is extending its impact into the U.S. market with a scholarship initiative aimed at increasing the number of minority groups working within the chaos engineering field.
Created by teachers, for teachers, the #MissMakesCode program is delivered through specialist teacher training bootcamps where primary school teachers, teacher librarians and parents of five to eight year old girls are provided with the framework to deliver these fun and engaging workshops.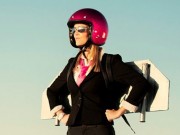 It is important that Australia increases the number of women founders as it sets an example for females of all ages that they have the power and authority to establish enterprises that give rise to their dreams.