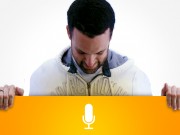 PreneurCast is a marketing + business podcast. Each week, author and marketer Pete Williams and digital media producer Dom Goucher discuss entrepreneurship, business, internet...
The Coolest Company accolade was awarded to app developer Budge for creating a way to make gaming meaningful. "When is losing fun? When charities win," said Tuckerman.
Flippa excels at being the vehicle for buying, auctioning and selling online real estate. The absent .au in its URL says it all: the web industry is the essence of global. Much of that global traffic, naturally, is American, and only a tiny portion actually Australian. Count on a few Aussies, then, to gloat over beating the Americans at their own game.
On 29 January 2010, after a month of spirited bidding, 2009 Anthill Smart 100 honoree Apartmentreviews.com.au was sold for $8,700 on the website-auction site Flippa. In a message to Anthill, founder Shane Moore said, "There aren't so many Australian websites that sell for more than a few grand on Flippa." Moore is clearly happy with the sale price. But why $8,700? Was this a fair value?
A post last week from Flippa.com marketing manager Luke Moulton prompted a fierce response from some of our readers. To look at the post, titled 7 things you must do before attempting to sell your website, with its six comments, you wouldn't initially think this to be the case. This is largely because the most passionate responses bypassed our formal comments section.