Home
Tags
Fintech start-up
Tag: fintech start-up
Right now, trade between Asia and Australia is reaching into new markets with exporters in Australia spotting and grabbing new opportunities every...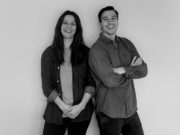 Goodments, an investment app that matches people to shares and funds based on their environmental, social and ethical values recently announced its...
The selected group, SmallStash, takes aim at financial education for kids, assisting parents to better educate their children on money and savings.
funding.com.au is the latest entrant to the fintech space and the first of its kind to hone in on Australia's huge mortgage market, out to reduce red tape
Fintech start-up FirstStep wants to democratise investing and open it up to the masses, aiming to let anyone start investing by doing so in small way.