Home
Tags
Australian Securities Exchange
Tag: Australian Securities Exchange
Israeli startup HearMeOut is taking on the likes of Google and Apple in a bid to capitalise an emerging demand for voice tech, listing on the ASX ahead of its planned launch in the US next year.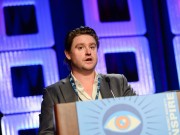 Property Connect, an Australian real estate tech start-up that is shaking up the huge US rental market, is set to raise A$2.5 million as it lists on the ASX
Australia's leading adventure tourism company, Skydive the Beach is spreading its wings overseas, buying New Zealand's leading tandem skydive company, NZONE
Australian equity-based crowdfunding platform, VentureCrowd recently raised $363,000 in a pre-IPO funding round for the popular crowdsourcing question–and–answer micro job network, Crowd Mobile. Has the...
The top business story of late has been the Singapore Exchange's bid to take over the Australian Securities Exchange. Leon and Garry examine the growing political opposition to the bid and the conditions under which the Government might approve the merger.
The Australian Securities Exchange (ASX) announced today that it will be staging a free IPO workshop, on 16 February, for small cap companies (companies with a market capitalisation of between $300 million and $2 billion) interested in growing their business through public listing.
This week we were presented with further evidence that cleantech is rapidly gaining mainstream status in Australia with the launch yesterday of the Sydney Cleantech Network (SCN).