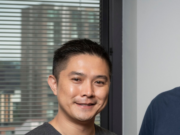 Australian healthcare analytics pioneer Prospection has raised A$10 million in its first external funding round, led by Main Sequence Ventures' CSIRO Innovation Fund and Horizons Ventures.
Prospects, as great as they are, have a nasty little habit of leaving the sales process without telling us why. Yes, it happens to every company. The big influx of customers coming into the sales funnel, unfortunately, is dwindled in numbers down to those precious few actual sales on the other end of the funnel. Business people all over know this to be true, and accept it.
Lots of companies invest heavily in search marketing. However, one form is searching is often overlooked, and it leaves customers confused and frustrated.
Research shows that companies that invest in sophisticated analytics tools gain a competitive advantage and perform better. However this level of data analysis has been the domain of big business and more or less out of reach for small business owners.