recognising entrepreneurs under the age of 30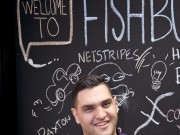 Since the tender age of 14 he has been building gaming businesses with the goal to help gamers connect. He founded his first business at the age of 14 and sold it at 17 before founding GAMURS in 2014 at the age of 19 and leading it to becoming the largest esports media business.
Persollo is the world's 1st instant checkout platform that enables small merchants, brands and influencers to sell their goods across social networks without the need of building sophisticated and expensive e‑commerce sites or online shopping carts.
The consultancy has been recognised through several industry awards for excellence – at a state, national and international level. Client retention is well above industry standard with 80% providing referrals.
Having a 16% conversion rate for sales of product that is completely new to the market and won't be delivered for 6‑8 months to the household is a very remarkable feat
90% of deaths for individuals with autism is a result of drowning. Erika developed Autism Swim in response to this hugely underreported statistic, and is the only business in Australia aimed solely at mitigating it
Found has now signed up over 300,000 job‑seekers, and are processing over 250,000 job applications per month. The company has also raised $4.5m of capital, and is working with some of Australia's largest companies.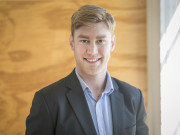 Healthlogic Physiotherapy has grown from one to two clinics in under six months and picked up half a dozen corporates already with our Physiodirect innovation. PHW has grown to over 60 team members now across all states of Australia
Gil is out to empower brands with the best all‑in‑one programmatic solution to help them maximise their marketing spend with Bench, a powerful platform for marketers to manage and successfully scale their performance marketing campaigns.