When: Wednesday 30 January 2013, 12NOON
Where: At your laptop, Mac or PC!
Cost: Free Livestream ($25 with Recording)
So, you need leads? What about repeat sales? Perhaps its customer engagement you desire? Who ya gonna call? A growth hacker!
Growth hacking is a new business term largely used to describe online techniques designed to improve lead acquisition, user engagement and the lifetime value of a customer.
Whereas these goals were once the domain of separate business departments… from marketing, web development and top down management… the evolution of online tools, the ability to easily collect customer data and the ease of measuring incremental changes have created a new breed of thinker. [REGISTER]
REGISTER & LEARN:
Three case studies in Growth Hacking… three real world outcomes that defy conventional wisdom. (We'll disclose three ways that consumers don't behave how you think.)
Two simple ways to drastically increase conversions… how to harness the fickle fancies of web users. (This is a must for anyone with a desire to prompt actions online.)
One simple gamification technique that will disrupt the way you do business online, forever… even if you don't do business online… yet. (Consultants, listen up!)
The seven principles of business management that growth hacking made obsolete in 2012. (At least four out of seven will surprise you. One might shock.)
Why every business owner must now acquire the not-so-secret skills of the growth hacker. (Spoiler alert… it's all about leads, sales and repeat sales.)
WARNING: This webinar is NOT for coders. It's for business owners and marketing managers.
THE PRESENTER: JAMES TUCKERMAN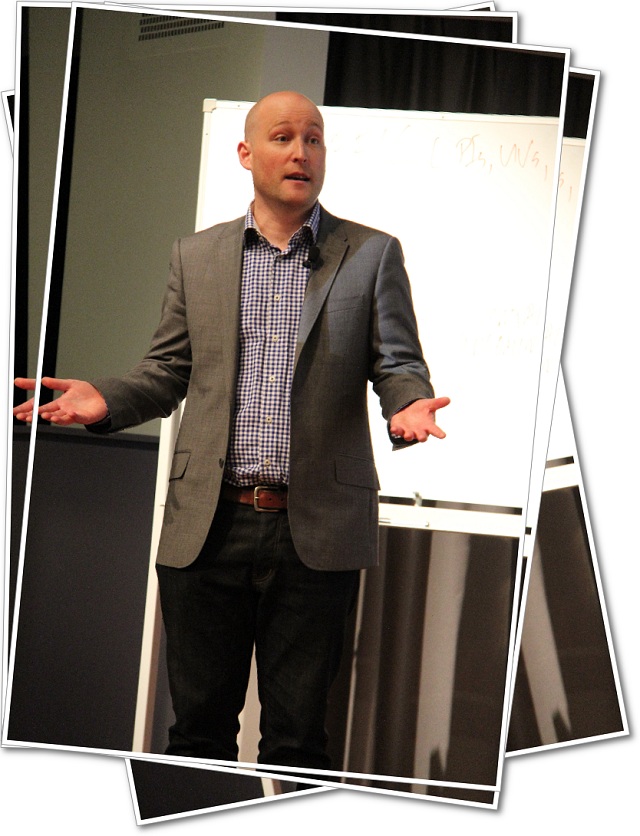 James is often described as one of Australia's most succesful digital publishers. He's an entrepreneur, angel investor, professional speaker and 'growth hacker'.
He is best known for launching Anthill Magazine, in 2003, from the spare bedroom of his parents' home. He was then 26 years of age. In 2004 and 2005, he was named Best Small Publisher in Australia by Publishers Australia.
In early 2009, he reinvented the Anthill business model, abandoning its print origins in favour of a 100% digital product. Within six-months, AnthillOnline.com was listed by Nielsen Online Ratings among the Top 50 Business & Finance websites in Australia.
Since then, he has launched numerous digital ventures and helped other companies, large and small, make the transition online. He is a self-coined 'growth hacker', helping Australian businesses significantly improve their online outcomes.
THE SOURCE: UNDIE EMPIRE WEBINAR SERIES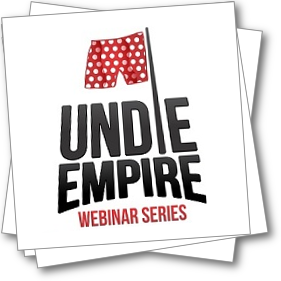 In early 2011, with the help of Citrix, Anthill held its first ever webinar: "How to build a global empire in your underpants."
Let's just say that the concept was… well… sticky.
It resonated with Anthill's passionate and proactive audience of business builders and attracted the attention of entrepreneurs and innovators, from far and wide, to satisfy a common desire.
This series was developed to help business builders find new ways to perform the 'old' fundamentals of business… in their underpants. (ACCESS THE BACK CATALOGUE HERE.)
THE ORGANISER: ANTHILL MAGAZINE
Australian business owners and decision-makers are no longer 'boring old stiffs' who steer their companies from behind mahogany desks. They are young in mindset and vision (irrespective of age).
They are driven by the process of creation (rather than pure 'wealth' creation). They desire to bring about positive change. And they are motivated by progress (but never at all cost).
Anthill was created in 2003 to reflect the changing mindset of entrepreneurial Australia.
It has grown to become one of Australia's largest online communities for innovative minds and business owners. It's a fun and colourful source of news and tools. It's home to inspiring awards and events. It's a shop and marketplace for business builders. Check it out and join the Anthill Army.
WHAT DO YOU NEED TO DO NEXT?
When: Wednesday 30 January 2013, 12NOON
Where: At your laptop, Mac or PC!
Cost: Free Livestream ($25 with Recording)